Frequently asked questions
Can I monitor just a section of a web page?
Yes. When creating a new task, simply select the area you are interested in. You can select some text/number, a section on a page or the entire page.
I would like to monitor changes in PDF, JPG, DOC, DOCX, AVI and other media files, is it possible?
Yes. Good news, Wachete is able to extract text from PDF, MS Word and DOCX files and monitor them for changes. Other file types we check if the size and the last modified time have changed, if yes, we notify you. Simply create a new task, and enter the URL of the file you are interested in.
Can I monitor page which requires to log in with password before?
Yes. During creating of wachet, choose Just part of page type. After loading preview enter login and password and click sign in. You will be logged in where you can choose what to monitor
How does the notification email look like when a web site has changed?
Example: Elections of the President of the Czech Republic by the Parliament of the Czech Republic were held on Friday 8 February and Saturday 9 February 2008,[1] to select a successor to incumbent Vaclav Klaus for a five-year term beginning on 7 March 2008. The candidates standing for election were Klaus and University of Michigan Professor Jan Vejnar.[2]
Is it possible to see visual changes preview on the actuall page?
Yes. Edit your wachet and set How do you want to watch this content to HTML. Afterwards in Wachet details and history section click on some date. Preview of differences will open.
Example: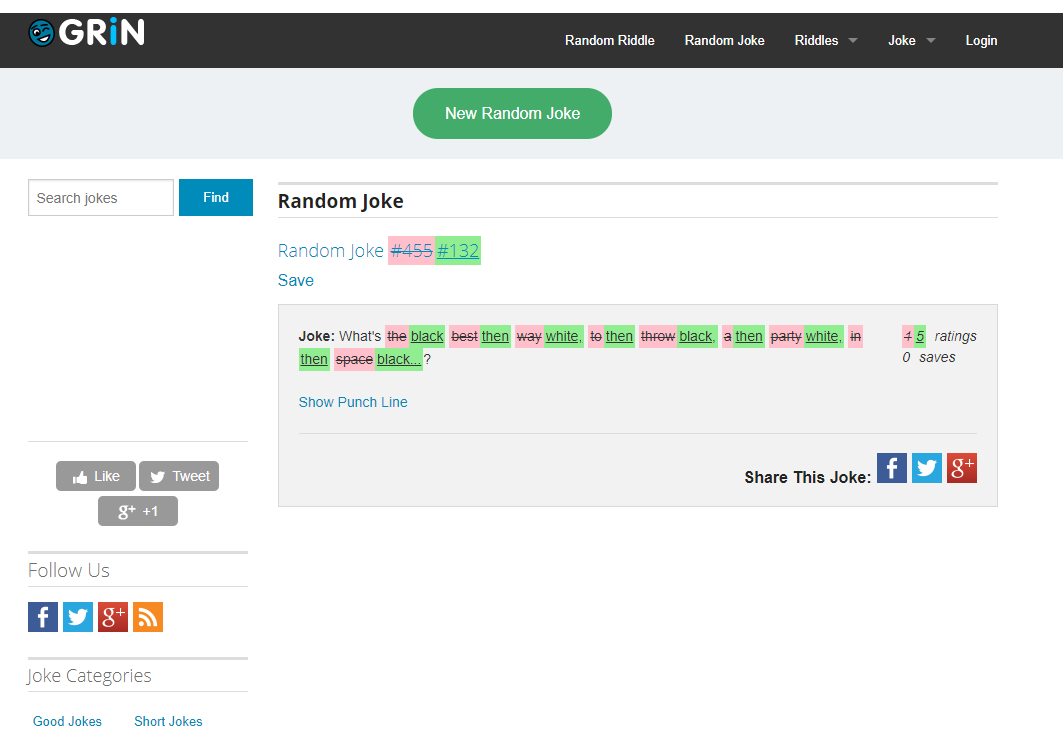 Can I receive notifications to multiple emails?
Yes. In your profile add a new email address. After that, when creating/editing a wachet, open the advanced settings section and choose to which email the notificatios should be sent.
What is the "Notifications" section in the navigation bar?
There you can find all the notifications that have been triggered for your wachets. For example, when we find out that a web page has changed, we notify you via email or thru push notifications in the mobile app. Don't forget to setup notifications while creating your wachet.
In the "My Wachets" section, why the time on the wachet is higher than 1 hour although I set it to check every hour?
In the "My Wachets" section, we are showing the last time when something has changed. The most recently changed wachets are on the top of the list. Once you get into the detail page of the wachet, you will see the time when we last checked the page and the time when it has changed.
I would like to monitor a whole website including subpages. Do I need to add all the subpages manually?
Wachete is perfect for monitoring whole website including subpages. It will follow all the links on the first page and crawl all the subpages. We will automatically start monitoring all the subpages will we find. Crawling is done until 3rd level of subpages. As this might find several hundreds of subpages you will probably need to get one of our paid subscriptions.
Can I monitor dynamic pages which are generated with Javascript?
Yes, when preview of page is displayed, click on Options in left down corner. Select dynamic page preview.
Can I set different conditions for being notified via email?
Wachete's most popular notification is when a web page has changed, but you can also set up a notification when page contains specific a text, or when some numeric value on page riches some threshold or starts growing. And many more.
Can I generate a RSS feed from a webpage?
Yes. After you created a wachet, go to the detail of the wachet. Click on the RSS icon and you will get the URL to your RSS feed for changes in values or for notifications triggered. Afterwards add this URL to your favourite RSS reader.
I am interested in a paid subscription, can I cancel any time?
Yes. You can cancel any subscription at any time.
I would like to receive SMS to my mobile when page has changed, is it possible?
Yes. Wachete integrates with Zapier. Just create a Zap where the trigger is a Wachete notification and then send it via SMS.
Does Wachete have REST API interface?
Yes we support all operations via REST API, which are available on the web. You can add new page to monitor, list monitored pages, get values of monitored page, check notifications or webhooks/http callbacks if page has changed. Documentation can be found here
You didn't find the answer you were looking for?
Don't hesitate to contact us at info@wachete.com and we will answer any of your questions.